Stateline California Homes For Sale South Lake Tahoe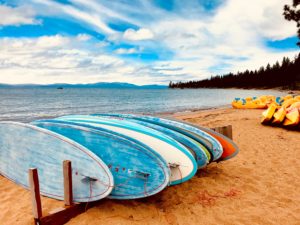 Stateline California Homes for Sale!
Stateline California is a gem for those seeking excitement and vibrant energy. It is brimming with properties near the Nevada casinos and the stunning Lake Tahoe. As a result, this sought-after rental area is a haven for both long-term residents and short-term vacation rentals. Its prime location ensures the desirability of home rentals in the area. If you're looking for South Lake Tahoe CA real estate or South Lake Tahoe vacation homes, you are on the right page! We specialize in homes for sale in South Lake Tahoe.
Remember, if you're looking for South Lake Tahoe, CA real estate, I can help! I've been working in the South Lake Tahoe market, California and Nevada sides, for 15 years and can help you find exactly what you're looking for in homes for sale in South Lake Tahoe.
Homes for sale South Lake Tahoe: Know The Location
The vibrant casino district anchors the neighborhoods of Stateline, California. It stretches along the scenic Highway 50/Lake Tahoe Blvd. As you explore further, you'll find yourself on Ski Run Blvd, leading you back to the casinos via the Pioneer Trail. And while on your way back, treat your senses to the captivating sights of the picturesque Pioneer Trail.
To avoid confusion, there are two "Statelines" in the area! Stateline California and Stateline Nevada. Stateline NV extends from the casinos to the top of Kingsbury Grade.
In Stateline California, you'll discover a diverse range of homes, from stunning lakefront estates that have stood the test of time to cozy, inviting cabins. So whether you're seeking a grand retreat or a cozy hideaway, Stateline California has it all!
Homes for sale South Lake Tahoe/ South Lake Tahoe Vacation Homes: Convenience
Siteline, California, is near Heavenly Village shops, restaurants, casinos, and the Edgewood Golf Course. Easy access to the nearby gondola offers a scenic ride to Heavenly Ski Resort from Siteline. Lakeside Park/Kathryn Hill is a unique enclave offering homeowners a semi-private beach, park, picnic area, and restaurant for homeowners. Lakeside Marina nearby provides boat slips. It's a tourist hub on the California-Nevada border of South Lake Tahoe. Don't miss out on Harvey's Outdoor Arena hosting shows in the summer. With easy access to stunning beaches and the vibrant Heavenly Village, this location is ideal for all the excitement.
Experience the warmth and friendliness of the Stateline California neighborhood for yourself. Know about homes for sale in South Lake Tahoe and the South Lake Tahoe, CA real estate. You can also explore South Lake Tahoe Vacation Homes!
If you're looking for a home in Stateline, California, please let me help you! Please click here for my contact page and I'll get back to you promptly.