Tahoe Beach Club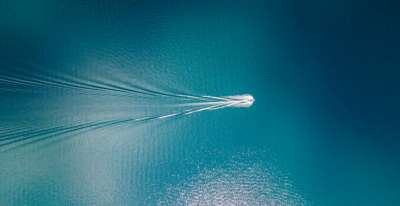 THE WAIT FOR SOMETHING EXTRAORDINARY IS OVER INTRODUCING THE TAHOE BEACH CLUB
Tahoe Beach Club is a new four-season community on the south shore of beautiful Lake Tahoe. The residences are modern and appealing yet respectful of the timeless style, natural beauty and enduring legacy of Lake Tahoe. Ranging from two to five bedrooms, Tahoe Beach Club's 143 residences meld modern livability with lakefront amenities. Exterior features include Modern Mountain styling with oversized terraces, exposed wood, stone and glass elements. Residences will range from approximately 1,000 to over 4,000 square feet and will feature natural gas fireplaces and luxurious state-of-the-art interior finishes.
Inspired by the warmth of the classic lakehouse, each residence exudes luxury, with one of the world's great alpine lakes is just a few footsteps away. The truly rare private setting features unparalleled panoramic views, a private sand beach, 300 acres of beautiful National Forest meadows to the north, and to the south, the renowned 250 acre Edgewood Golf Course. The exclusive collection of luxury Residences are set on the South shore of Lake Tahoe, Nevada where you can benefit with the many Nevada tax advantages it has to offer.
Recently I was contacted by the Tahoe Beach Club to recommend their new beachfront development. This new lakefront community really caught my attention. I am starting to offer reservations to my clients and recommend that you contact me prior to arriving at the property so that I may preregister you. It is important that you have a real estate agent representing your best interests, so please be sure to contact me before you stop in to the property. I can assist you in finding one of the best units available and negotiating the best possible price.
Features
The Beach Clubhouse includes all the amenities and services of a five-star luxury hotel.
Full concierge service
Private sand beach
Infinity edge pool overlooking Lake Tahoe
Full-service spa
160 ft floating pier, with valet service
Fine dining, beachside bar & grill, in residence dining
State of the art fitness facilities, yoga pavilion, and pilates studio
Kid's camp and child care
Complete business center
Beachside fire pits and private cabanas
Full shuttle service and so much more…
Lakeside Living at its Finest
Designed by renowned architect John Sather of Swaback Partners, the Beach Club was constructed to act as the heart of social and lake life by providing all the amenities a finely appointed life requires. Including, but not limited to…
Luxury Residences from $1.3 million to$4.5 million+
2-Bedroom to 5-Bedroom Residences
Coveted Tahoe Shoreline with Low Nevada Taxes
217 ft. Private Beach & 160 ft. Pier with Boat Concierge
Club Member Concierge Services
Full-Service Spa, Fitness Facilities, Yoga & Pilates Studio
FLOORPLANS
Click here to view floor plans for each size unit. More floor plans are available, but these will give you a good idea of the layouts of the units. Please contact Michelle directly for more information.
ADDITIONAL INFORMATION
Owners will start taking occupancy around April 15th, 2019.
For Summer of 2019 the beach will be open with amenities, such as the beach grill & bar, custom food truck, umbrella & gazebo, kayaks & stand-up paddle boards, and the 37ft Hinkley yacht for a fabulous boating experience to owners.
For additional information, please view the Tahoe Beach Club's digital brochure or contact Michelle Keck directly, 530.416.1955, michelle@tahoekeck.com
Nevada offers an abundance of tax advantages for relocating home and business owners alike, including:
No personal income tax
No corporate income tax
No gross receipts tax
No franchise tax
No inventory tax
No tax on issuance of corporate shares
No requirements of shareholders & directors to live in Nevada
No tax on sale or transfer of shares
No succession or inheritance with IRS
No sharing of information with IRS
No initial or minimum capital requirements
Simple annual requirements
Protection for Directors and Officers
Anonymity of owners – total privacy
Low property taxes
Business-friendly environment
Tahoe Beach Club Homes for Sale