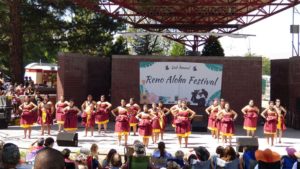 It's my favorite time, the weekend! If you're looking for something to do in the Tahoe and Reno areas this weekend, check out The Weekender! The Reno Aloha Festival and of course Burning Man, are just some of the upcoming events in the area. Click here for more details .
RENO ALOHA FESTIVAL
This free event is a cultural showcase and strives to preserve the culture from the Hawaiian Islands, through music, dance, and the educational workshops provided. Learn the basics of how to play the ukulele and how to dance hula. Hear about the history, language, and myths of the islands. The little ones can have a fun time at the Keiki Village, which offers interactive and educational activities. Explore the varies merchant vendors and food vendors for a taste of the islands.
Held in the heart of downtown Reno at Wingfield Park along the beautiful Truckee River. Click here for more information!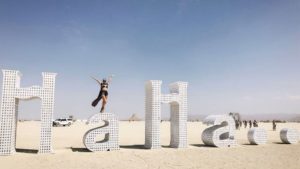 BURNING MAN
Tens of thousands of people gather in Northern Nevada's Black Rock Desert to create Black Rock City, a temporary and vibrant metropolis, dedicated to community, art, self-reliance, and self-expression. Burning Man is a practice in community and Burners are not simply "attendees," but active participants. Burners create incredible art, the city itself and the interaction and exchange of ideas. The burning of the Man is a symbol whose meaning is as varied as the attendees themselves. Participation is a gift given to the larger community for everyone's benefit. This includes ensuring that burners know and understand the "pack it in, pack it out" or "leave no trace" mentality.
Click here for more information!